Skip to Content
Masonry Earthquake Repairs in Weber, Davis, Salt Lake & other Utah Counties
ROCK'N-IT Masonry: Utah's Earthquake Damage Specialists
Brick and Masonry Earthquake Repairs in Utah
Did a recent earthquake do damage to your home or outdoor structures? While light masonry damage may look like a minor inconvenience, it is important to get it fixed as soon as possible. Leaving broken or cracked bricks in your home, chimney, lawn posts, or mailboxes can drastically weaken their structural integrity. The only thing worse than an earthquake damaging your home is failing to repair it. If you have damage to your interior or exterior bricks, you shouldn't hesitate to contact a masonry professional to repair it.
At ROCK'N-IT Masonry, we specialize in brick, stone, and rock masonry. We can repair most earthquake damage in residential homes, as well as smaller commercial buildings. Our team knows all too well the damage earthquakes can do to homes in Utah—that's why we offer professional repair services to keep your bricks and masonry as healthy as they can be.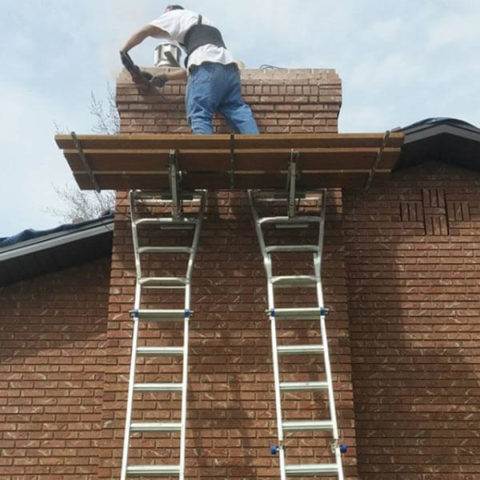 Repair Services for Masonry Earthquake Damage
ROCK'N-IT is proud to offer a variety of repair services, which cover all the problems our customers encounter with masonry earthquake damage. We specialize in both interior and exterior projects, including:
Through inspection of the damage to find the best course of action
Professional removal of broken masonry and seamless installation of new material
Walkways
Exterior siding and fences
Pillars and mailboxes
Damage repairs to homes, other residential buildings, and small commercial buildings
Don't worry if you have damage that isn't listed here. Simply contact one of our specialists and we will inspect the damage and offer a quote for repair.
The ROCKN-IT Masonry Difference
ROCK'N-IT Masonry has been Utah's choice for masonry earthquake damage for years. We love serving the residents of Weber, Davis, Salt Lake, and Utah Counties. Our team is always ready to answer your questions and see what we can do to repair your masonry damage. We believe that quality should not be a luxury, and something that any household of any size can afford. Whether you live in a small urban home or a large countryside mansion, we put quality at the forefront of our masonry repair services.
We send only the most skilled masons to tackle our repair projects. Whether the project is small or large, we put the same level of care into our work. Our customers have trusted us to do a quality job for years, and we work to guarantee that you are satisfied.
Contact ROCK'N-IT Masonry for Earthquake Damage Repair
Utah is prone to earthquakes and even the strongest homes aren't immune. Don't waste time and money—go with a company that understands how to repair earthquake damage and guarantees their work.
Contact ROCK'N-IT masonry repair experts and tell us about your recent damage. We will schedule a time to come out and inspect your masonry, as well as provide an affordable estimate. Keeping your home safe is our mission!
Get a Free Estimate on Your Home Improvement Project