Skip to Content
Fireplace Installation in Weber, Davis, Salt Lake & other Utah Counties
Davis, Salt Lake & Utah Counties' Source for High-Quality Fireplaces
ROCK'N-IT Masonry appreciates how a fireplace can add warmth and character to your home. The comfort and beauty of a roaring fire in an elegantly-built structure add charm and value to a house. We've spent many years building and repairing fireplaces for Davis, Salt Lake, and Utah County residents that surpass the standards of typical brick stack jobs. Our proficient masons work on every project with attention to detail and thoughtfulness, ensuring each brick or piece of stone installed contributes to the fine aesthetic and functionality of your fireplace. We're committed to putting only the highest quality of workmanship into every project, big or small, and we keep it at a friendly price because you shouldn't have to pay a fortune for quality.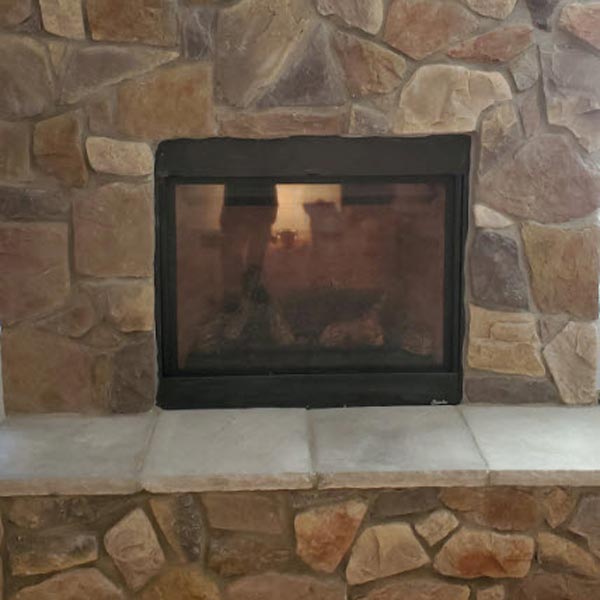 Picking the Right Fireplace for Your Home
We perform expert repairs on your already-existing brick, flagstone, or rock fireplace to ensure it looks its best and works properly. But for residents who want to upgrade their new or old home's interior or exterior fireplace, ROCK'N-IT Masonry is ready to make your brick, rock or stone dreams a reality. Depending on your tastes and budget, our skilled masons will construct a new fireplace with brick, flagstone, rock, or other stone to elevate the look and comfort of your living space. Our team can build designs that suit any home, from a rustic or country feel to sleek, contemporary architecture. We build and repair fireplaces of all different sorts, putting our years of knowledge and expertise into thoughtful and meticulous work. If you're ready to cozy up to a new mantle and hearth during the cold months, we build to suit your style. ROCK'N-IT Masonry does not provide services for Gas Fireplaces outside of the Stone, Brick or Rock Installation or Repair
Guaranteed Expertise in Every Project
The team at ROCK'N-IT Masonry wants you to be completely happy with any newly built or repaired fireplace, which is why we guarantee your satisfaction with our work. You can trust us to ensure that come winter, you stay warm in the glow of a fireplace that you love. Give us a call today to get a free estimate on a new interior or exterior fireplace.
Get a Free Estimate on Your Home Improvement Project