Skip to Content
Enjoy the Benefits of a Fireplace from ROCK'N-IT Masonry
The Beauty and Functionality of a Fireplace
Few home features attract the same attention as a fireplace. People are drawn to fireplaces for their warmth and ambiance, and a roaring fire adds character to your home in way no other feature can. A cozy fire will warm up any space and lend it a welcoming feel, giving any room a focal point that encourages people to gather together. At ROCK'N-IT Masonry, our team of highly experienced masons has been building fireplaces for many years in the counties of Weber, Davis, Salt Lake, and Utah. We've handled fireplace installations of all sizes, and we can create looks that range from vintage to contemporary. No matter what type of fireplace you'd like to install in your home, our skilled team can create it.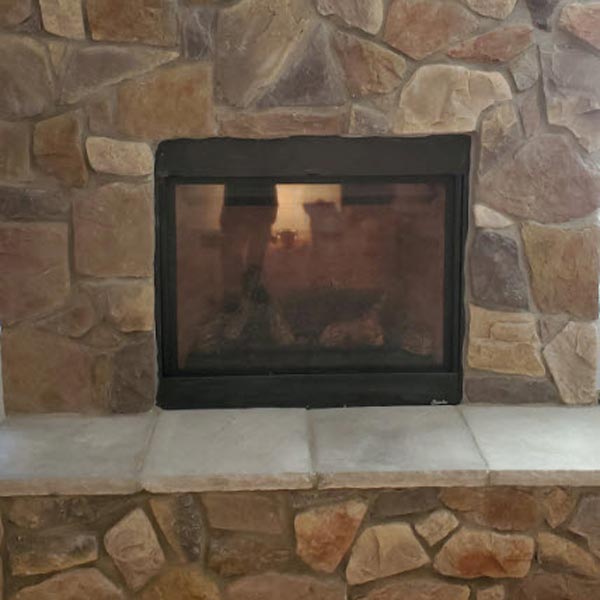 ROCK'N-IT Masonry Installs a Variety of Fireplace Styles
Our team can install a fireplace inside or outside of your home, and we'll create it using brick, flagstone, rock, or other stone for either a wood-burning or gas fireplace. We also install mantles, surrounds, and other accents to complete the look of your fireplace.
If you're thinking of putting in an outdoor fireplace, you may want to ask us about the outdoor living spaces we can design. We can also incorporate other fire features in outside spaces, like fire pits and torches.
We can design and install fireplaces with a rustic, country feel that may remind you of a cabin in the woods. With one of our traditionally styled fireplaces, the crackling fire might bring back memories—or help make new ones. For homeowners who want a more contemporary look, we can create a fireplace with smooth, clean lines of modern design.
No matter what type of fireplace you want, you can rely on the ROCK'N-IT Masonry team to install work that's well-constructed and appealing. Contact us for additional details on the types of fireplaces we install.
Why Would I Want a Fireplace Installed in My Utah Home?
The winters in northern Utah can be snowy and frigid, and nothing takes the chill off like a fireplace. As a matter of practicality, having a fireplace is an excellent way to ensure you can always have heat, even if the power goes out. Beyond its functionality, a fireplace adds a homey, welcoming touch that can't be duplicated. It serves as a place for people to come together, giving families a hearth to enjoy during holidays and special occasions. Imagine the scene during December, with the cold weather howling outside while you and your family are sipping hot cocoa and stoking a blazing fire. Wouldn't you like to enjoy a winter evening like that?
Contact ROCK'N-IT Masonry
ROCK'N-IT Masonry's team of skilled masons can craft a fireplace for you that fulfills all your expectations. Using the solid, trusted materials of stone, brick, and rock, we can create a fireplace that will be at the center of your family's celebrations for years. We guarantee our work, so you know that we're always here if you have any concerns. Contact us today for more details on our fireplace installations, or to request a free estimate.
Get a Free Estimate on Your Home Improvement Project