Skip to Content
Davis, Salt Lake & Utah Counties' Brick & Stone Outdoor Living Team
During the warm months, you don't want to stay indoors. Your backyard is full of fresh air, sunny days, and starry nights that are meant to be enjoyed. ROCK'N-IT Masonry appreciates the joy of spending time in the outdoors, and we build brick and stone outdoor living features for Davis, Salt Lake, and Utah County homeowners. Imagine the cool touch of a stone patio on your bare feet in the early morning or bathing yourself in the soft heat of a custom-built fire pit on a crisp fall evening. Your weekend grill-outs and intimate family sunsets deserve the high-quality construction by our top-skilled masons. We've been beautifying the outdoor spaces of Utah homes for many years, and we keep our work at a friendly cost to ensure your fantasy backyard getaway is in easy reach.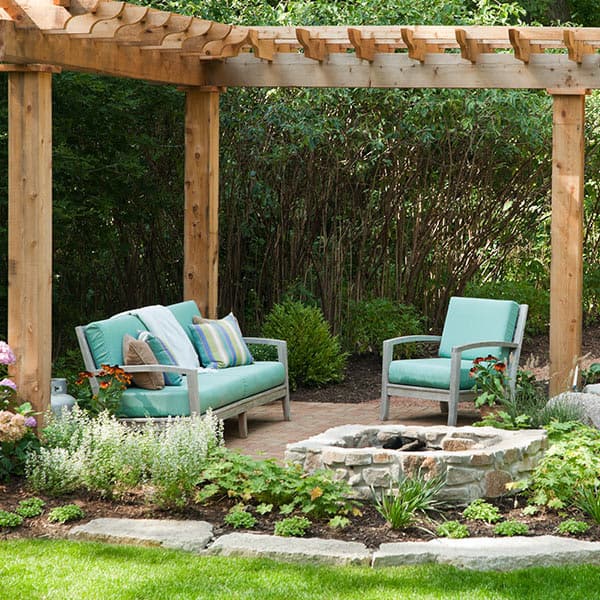 Excellent Options for Your Outdoor Space
Make the most of your outdoor space with the masterful skills and thoughtful creativity of our masons. Your dreams of elegant stone walkways and a charming outdoor fireplace or fire pit are a perfectly manageable reality with our services. By choosing the type of brick paver or stone, we convert a mundane back patio into an outdoor kitchen or sun-drenched living space for entertaining. ROCK'N-IT Masonry appreciates your need for a style and design that suits your tastes and complements your home's aesthetic. Our team works with you to create the perfect getaway for you to embrace the summer breeze, and we take the time to ensure all our work is performed with care. You deserve a backyard escape from the stuffy indoors, and we're happy to help.
Ensuring Quality that Lasts
With ROCK'N-IT Masonry, we make sure that your outdoor living space lives up to the high standards we apply to every project, big or small. Our masons don't cut corners or rush through the process, and we guarantee that you'll be satisfied with our work. Give us a call today, and we'll give you a free estimate on fulfilling your outdoor living desires.
Get a Free Estimate on Your Home Improvement Project