Skip to Content
Masonry Repair Service in Weber, Davis, Salt Lake, and Utah Counties
Stone Repair Services by Qualified Professionals
When you need fast, reliable, and affordable masonry repair for your stonework in Weber, Davis, Salt Lake, and Utah Counties, then contact the experts at ROCK'N-IT Masonry. Our team has the experience and knowledge necessary to repair any stonework done in or around your home or property. Not only does damaged stonework look unsightly, but it can also become a safety hazard as well as decrease the value of your home. However, when you contact our team, you can feel confident we will properly assess the damage and make the necessary repair. We are entirely committed to providing effective repairs. We will even search for old stone to match the original masonry work. Contact our team today to get started on your free, no-obligation estimate.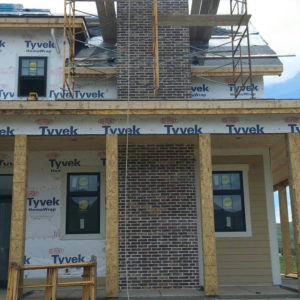 Brick Repairs
There are several reasons why your home's brick may be damaged – inclement weather, settling, freeze/thaw cycle, and more. But, there is only one number you need to call for home brick repair: 801-203-3278. At ROCK'N-IT Masonry, we have seen and repaired it all! You can count on us for any size job, large or small. Our team will come to your home, assess the damage, and then determine the best means of repairs. Throughout the entire repair project, we will keep our workspace and your home clean. And, once we leave, your home will look even better than ever.
Stone Repairs
When it comes to stone and rock repair for your home, you want an expert to provide you with a thorough repair service. At ROCK'N-IT Masonry, our team is highly skilled in repairing and replacing damaged stone and rock masonry work. We have the tools and knowledge to handle any sized repair job.
Stone Walkways – If your home's stone walkway is damaged, it not only looks unpleasing, it's also a danger to you and your family. An uneven walking surface could lead to any number of injuries due to falls. Let our team install a new walkway for your home using high-quality stone & building a good sub base.
Stone Façade – Your home's stone façade is its first impression to most visitors. If it has been damaged due to impact or weather, then it is time to contact the experts at ROCK'N-IT Masonry. We offer complete stone repair services for your home's façade. When restoring your home's exterior, it's essential to match the existing design. When you choose us, we will find the right stone to match your home's aesthetic for a seamless repair.
Chimney Repair
Your chimney is one of the few entry points into your home. If you've neglected it, you may be allowing water to enter your home. A damaged or broken chimney is also an injury hazard. Protect your family and yourself with chimney repair services by our expert team. We specialize in exterior chimney repair services, and we can handle any size chimney repair. From small cracks to large scale restoration, you can count on us to get your chimney back to working condition. Our team is always dedicated to providing you with an exceptional experience and high-quality repairs. Don't ignore your damaged chimney. Call our experts today!
Post & Fence Repair
If your stone post or fence has been damaged due to impact or normal wear and tear, then your safety and security may be compromised. Your fence protects you, your property, and your family from exterior threats. At ROCK'N-IT Masonry, we are your fence and post-repair experts. Our knowledgeable and friendly team has years of experience providing fencing repair services to homeowners across Weber, Davis, Salt Lake, and Utah Counties. Contact us today for a free repair estimate. During our visit to your home, we will assess the issue with your fence or post and provide you with a repair solution: no gimmicks, no sales tactics, just an honest assessment, and an upfront estimate. We are 100% dedicated to your satisfaction.
Earthquake Damage Repair
On March 18, 2020, Salt Lake City experienced its strongest earthquake since the city was founded. Measured as a 5.7 magnitude earthquake, it may have caused damage to buildings and structures near the area, including your home's foundation. A compromised brick or stone foundation can lead to water damage and structural issues. At ROCK'N-IT Masonry, we can repair your home if it was damaged due to an earthquake. You can trust our experienced team to identify and repair your home's foundation quickly. Even if you haven't noticed damage to your home, you should have it inspected by one of our experts. We can uncover damage that may be undetectable by the untrained eye.
Get a Free Estimate on Your Home Improvement Project