Skip to Content
Masonry Installation in Weber, Davis, Salt Lake & Utah counties
Our Masonry Installation Services
ROCK'N-IT Masonry offers comprehensive masonry installation services for home and business owners throughout Weber, Davis, Salt Lake, and Utah Counties. Our team of knowledgeable and experienced masons has the skills and tools to work on any installation project, large or small. Our wide range of installation services allows you to get the most out of your indoor and outdoor space with masonry accents expertly installed by our team. When you choose us for your masonry installation services in Weber, Davis, Salt lake & Utah counties, you can expect exceptional service from our knowledgeable and friendly professionals. We always go above and beyond to ensure you're entirely satisfied with your masonry project. Contact our team today and get started with your free estimate.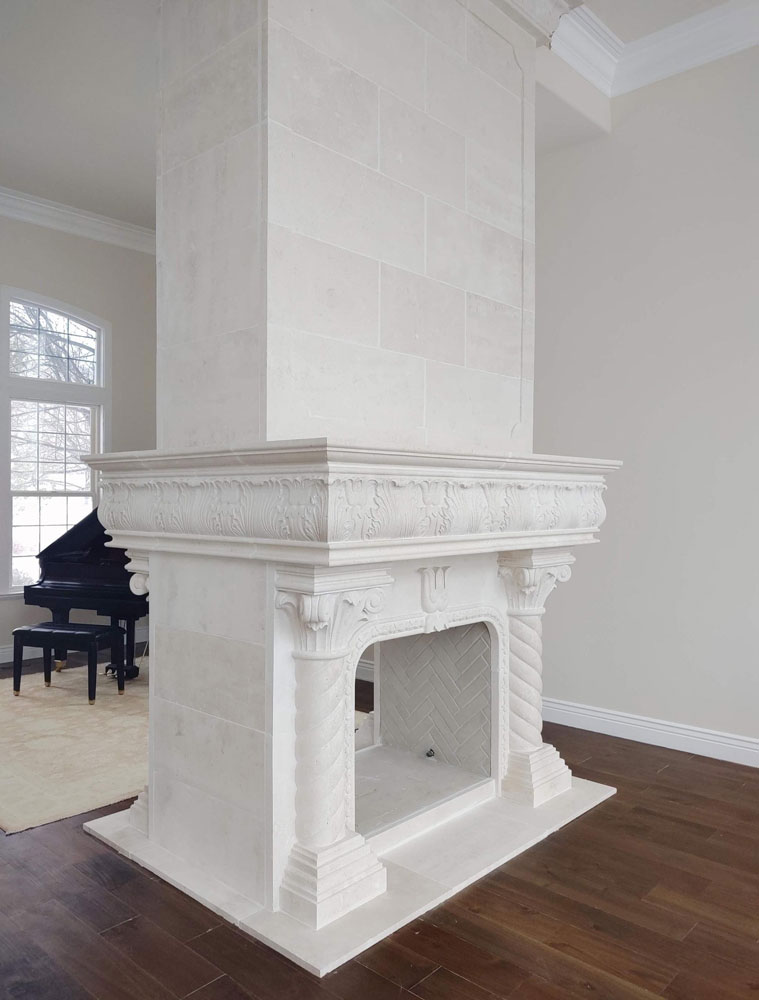 Marble Accent Installation
When you want to add a touch of class and luxury to your home, high-end marble installation from ROCK'N-IT Masonry is an excellent choice. Our masons have the necessary skills and experience to utilize marble in a variety of ways to improve the aesthetic appeal and value of your home. To transform your home, we'll customize our services to match your design preferences. We can help you realize this transformation with our marble installation and our design team. Marble offers several features that make it an exceptional choice:
Heat & Scratch Resistant – As a heat and scratch-resistant surface, marble can be used for a variety of accent installation projects throughout your home. We can install marble around fireplaces and around room entryways.
Timeless Elegance – Marble offers a timeless elegance that never goes out of style. This means that if you ever sell your home, you won't have to be concerned about your marble becoming an old design trend. Instead, you'll see the value of your home increase with this luxurious stone installation.
Easy to Shape & Cut – Marble is easily shaped and cut to create unique and ornamental designs. These customizable options are great for homeowners who want to add a unique flair to their project.
Variety of Color Choices – With various color choices available, it's easy to find the right marble color to match your home's décor.
Elegant Fireplace Surround Installations
ROCK'N-IT Masonry fireplace surrounds are an ideal way to instantly add elegance and luxury to any home. Our experienced masonry team custom crafts fireplace surrounds with stone, brick, or rock from our extensive selection of materials. We can even create unique fireplace surround designs tailored to your home's needs. With our fireplace surround installation, you can transform your living space into something extraordinary while still maintaining a natural, earthy ambiance. With every project we take on, big or small, our experienced team of masons provides thorough and detailed work highlighting each home's uniqueness. We work with you to create a fireplace surround that you are truly happy with. Let us help you explore the possibilities for your fireplace surround today!
Eye-Catching Mantel Installations
At ROCK'N-IT Masonry, we understand how important it is to find the perfect fireplace mantel to add a unique style element to your home. We offer expert masonry installation services that can help you select and install an elegant, earthy mantel that will add an eye-catching touch to any room in your house. Our experienced professionals are here to help you find the perfect mantel for your décor and ensure it is installed correctly. Whether you want a timeless classic look or something more modern, our team of experts is equipped with the skills and knowledge to make sure you get the mantel that meets all of your home design needs.
Outdoor Living in Style
From pool parties to backyard fires, you spend more time outside than you think. Installing an outdoor living space can help you create a large area so you can entertain friends and family at any time of the day. At ROCK'N-IT Masonry, we offer a wide variety of customizable outdoor living spaces for your home. We treat every customer like our only customer, and all of our installation projects are handled by our highly-qualified team using the best stone products on the market. Together, we can collaborate to create an outdoor space matching your design preference and backyard. Our team offers a wide range of outdoor masonry work, including patios and outdoor fireplaces.
Masonry for Mailboxes
Add to your home's curb appeal with a custom-built mailbox designed and installed by the experts at ROCK'N-IT Masonry. Whether you're building a new home or simply want to upgrade your mailbox, our team can help. Every project we undertake is handled with care, from design to installation. We have access to a large selection of stone and brick, so we can customize your mailbox to suit your preferences. Contact our team today to get started on your mailbox masonry projects and receive a free design estimate.
Masonry Home Inspection Services
If you're purchasing or selling your home, it's essential to hire a knowledgeable and experienced professional to determine if there are any problems with the home's stone or brickwork. As the premier masonry company in Weber, Davis, Salt Lake, and Utah Counties, you can always count on ROCK'N-IT Masonry to provide you with an accurate and thorough assessment. We offer detailed evaluations so you can understand the issues we've identified along with any risk factors involved. Our team will also work with you to find solutions to these issues, so you can make a knowledgeable decision about the future of the house.
Get Your Free Estimate from ROCK'N-IT Masonry
Contact us today to get started on your home improvement project with ROCK'N-IT Masonry. We look forward to hearing about your vision and how we can help make it a reality with our masonry services.
Explore Our Services in Home Improvement Masonry
Get a Free Estimate on Your Home Improvement Project