Skip to Content
Commercial Masonry in Davis, Weber, Salt Lake, and Utah Counties
Trusted Commercial Masonry Contractors
When browsing commercial masonry companies in Davis, Weber, Salt Lake, and Utah Counties, it's no surprise that Rockn-It Masonry stands out as the area's most trusted commercial masonry contractor. Our team is here to satisfy your new builds, restorations, and repairs with prompt and efficient services that redefine quality, with expert knowledge in an array of commercial masonry services.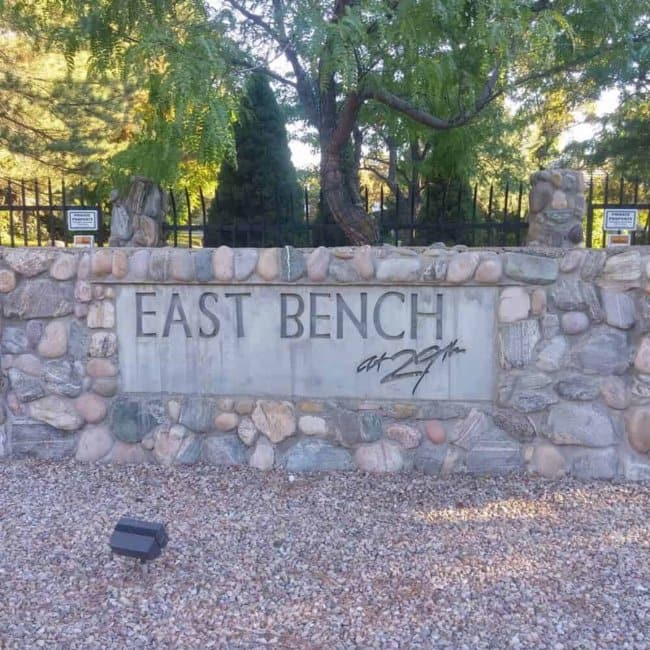 Commercial Masonry Restoration
Allow our experts to help you preserve the past and build a long-lasting future for your masonry features with our commercial masonry restoration. When the elements and time take a toll on your masonry, we're here to revitalize the look of your establishment with restoration services that include state-of-the-art techniques such as tuckpointing, rock replacement, and more.
Commercial Masonry Repair
If your commercial property is plagued by damaged masonry, you've come to the right place. Rockn-It Masonry provides comprehensive commercial masonry repair services to remedy a range of different needs, from repointing to repairing cracks, bulges, gaps, and joints that form between stone or rock. Rely on us to enhance the aesthetic value and safety of your business.
Long-Lasting, Timeless Beauty for Your Commercial Property
Masonry construction boasts unrivaled durability and longevity, making it a go-to choice for commercial establishments. Business owners can benefit from enhanced peace of mind knowing that their business is equipped to withstand the test of time, no matter the climate, serving as a lasting investment that looks and performs beautifully.
The Benefits of Commercial Masonry
Not only is commercial masonry construction beautiful and durable, but it also boasts a wealth of other leading benefits, including the following:
Weather and fire-resistant
Security and safety-enhancing
Equipped with natural insulation advantages for greater energy-efficiency
Cost-effective and long-lasting
Versatile in design
Environmentally Friendly
If ensuring you are making a positive impact on the environment is important to you, you will be happy to know that commercial masonry services are an environmental option for your business. As these materials offer high resistance, repairs and replacements are few and far between. Furthermore, masonry materials are recyclable,  chemical-free, and locally sourced, reducing pollution that derives from transportation.
What Kind of Projects Can Commercial Masonry Cover?
When it comes to masonry construction for commercial establishments, the options are endless. As commercial masonry is versatile and adaptable, rock and stone can be used for any building, from offices to major shopping centers, medical facilities, educational institutions, and beyond. Furthermore, commercial masonry can be used inside and outside your business.
Trusted Commercial Masonry Services
Whether you're looking to enhance your property with new, decorative masonry features, restore outdated masonry structures, or repair damage, Rockn-It Masonry is here to make it happen. Some of our trusted commercial masonry services include the following:
Exterior stone and rock installations
Chimney repair
rock and stone remodels
Earthquake restoration
And more
Choose Rockn-It Masonry
When quality is at the top of your priority list, Rockn-It Masonry is the leading choice for your commercial masonry services. Backed by time-honored experience and a team of knowledgeable professionals, we provide luxury-level work for an attractive price, taking into account your preferences and requirements to ensure total customer satisfaction no matter the complexity of your project.
 Contact Us to Discuss Your Commercial Masonry Project
If you're ready to transform the look and feel of your commercial masonry structures with exceptional masonry solutions that redefine quality, Rockn-It Masonry is here to make it happen. For industry-leading masonry work that withstands the test of time, contact our friendly professionals today to schedule your commercial masonry services.