Skip to Content
Weber, Davis, Salt Lake, & Utah Counties Brick Repairs that Last
ROCK'N-IT Masonry understands that your house is one of the biggest investments you'll make in your lifetime. With that, maintaining its condition for a solid, comfortable nest for your family is paramount. Whether time, weather, or settling has damaged the brick and mortar on your home, we're happy to help with top-notch brick repairs for Weber, Davis, Salt Lake, and Utah County homes. We're dedicated to offering the best masonry and home improvement services in the area at a friendly cost. Whether you have a small job like cracks in your mailbox, your chimney falling apart or the side of your house needs a complete rebuild, we provide the same stellar quality to every customer from start to finish. Instead of rushing a quick patch job, our work is completed to last for the long-term.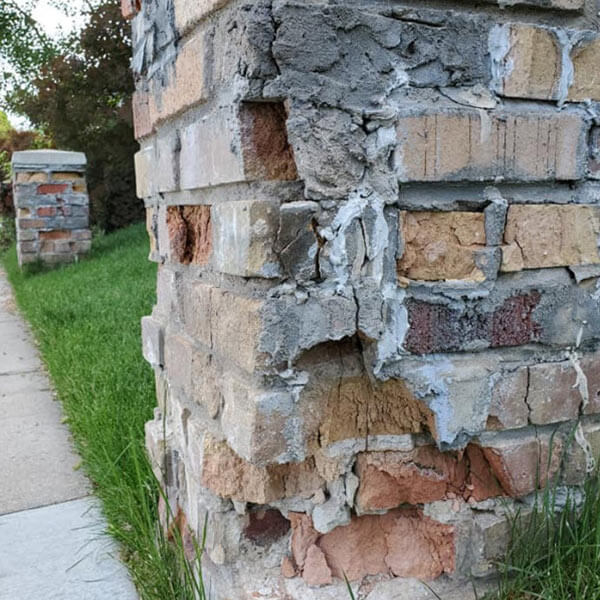 Repairing Weather Damage & Resettling
Over time, it's common for the brick to crack on the side of your house as the home settles. Nature can give it a beating with inclement weather like violent storms and brutal winters. ROCK'N-IT Masonry performs brick repairs that don't just swap out the old bricks with a reasonable end product. We take the time to make sure the already-existing masonry is intact and complete every project with a virtually seamless finish, so your home looks flawlessly structured. We watch the mortar lines and coloring, and our commitment to the best appearance and condition goes into each brick. With the freeze/thaw cycle of the seasons, damage and wear are inevitable, but they're also reparable and made better than new by our top-skilled masons working every job, big or small.
Quality Assurance for Every Job
When you hire ROCK'N-IT Masonry, we guarantee your satisfaction on every job. From small fixes to substantial rebuilds and new structures, we're dedicated to quality work over speedy completions to make sure it's done properly. To Provide quality looks we return in a few days to clean the bricks & mortar with an acid wash.  We then spray two coats of sealer to provide long term protection from the harsh environment.
We welcome even the smallest projects, so give us a call today and get a free estimate on your home improvement.
Get a Free Estimate on Your Home Improvement Project