Skip to Content
Tuckpointing in Davis, Weber, Salt Lake, & Utah Counties
Your Trusted Tuckpointing Contractors
When the mortar between your home's rocks begins to deteriorate, look no further than Davis, Weber, Salt Lake, and Utah counties' leading tuckpointing contractors at Rockn-It Masonry to remedy your rock's structural integrity and aesthetic value. Our professionals provide trusted tuckpointing services that alleviate compromised rock to breathe new life into your home.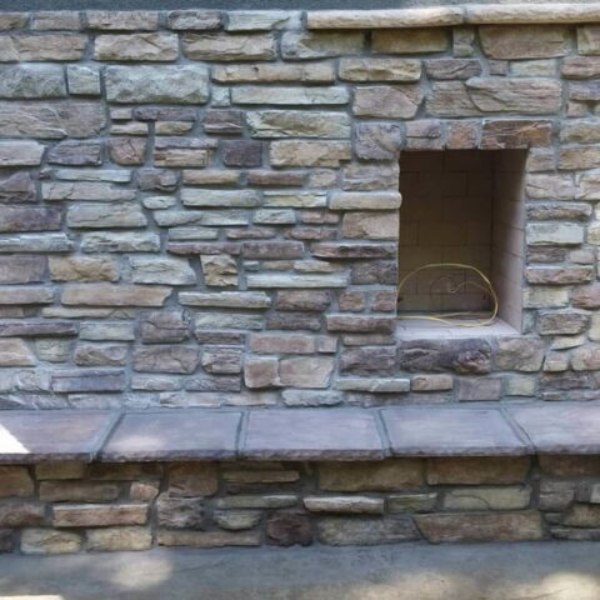 Understanding Tuckpointing
Tuckpointing is a special technique used in masonry repair to restore deteriorated mortar joints that plagued rock structures. With time mortar can become compromised due to age-related wear, the outdoor elements, and weathering, leading to cracks, crumbling, or otherwise weakened areas of your home. With tuckpointing, the damage is alleviated to restore full function and beauty to the rock.
Comprehensive Tuckpointing Services
Tuckpointing rock begins with assessing the level of deterioration and detecting areas of concern to plan an effective tuckpointing solution that remedies the damage for a fresh and functional new look. Our comprehensive approach leaves no stone unturned, ensuring every component of the tuckpointing service is handled with the utmost care and diligence for lasting results.
The Tuckpointing Process
Following a meticulous tuckpointing process, our tuckpointing services include the following key steps:
Assess the damage
Work through damaged mortar to reach healthy mortar
Clean debris and loose materials
Find a seamless mortar and rock replacement
Prepare the area for application
Apply the new mortar and tool it until it's compact
Clean for a fresh new look
Cement Tuckpointing
A derivative of traditional rock-and-mortar tuckpointing, cement tuckpointing uses a similar process, with the difference being we apply a cement-based mortar rather than the usual lime-based mortar. Cement tuckpointing boasts incredible durability and is an excellent option for homes exposed to harsh weather conditions and increased exposure to the elements.
When To Pursue Tuckpointing
The frequency in which you should pursue tuckpointing services will depend on several factors, such as the quality of the initial installation, how much exposure the mortar has to harsh elements and inclement weather, and how well your mortar is maintained. To ensure your mortar is in good shape, we recommend having your mortar inspected and examined for signs of deterioration.
How Long Does Tuckpointing Take to Cure?
Tuckpointing cure time varies as the weather, thickness of the joints, and the type of mortar selected all play a role. On average, tuckpointing takes between 24 to 48 hours to cure, but over the course of a couple of weeks, the mortar will continue setting and strengthening. To facilitate the curing process, the area should be protected from moisture.
The Benefits of Tuckpointing
Tuckpointing is a vital part of masonry maintenance, boasting a wealth of benefits, including the following:
Enhance the structural integrity of your masonry
Improved stability and increased longevity
Deter moisture infiltration
Combat future deterioration
Enhanced aesthetic appeal
Increased property value
Your Destination for Quality Masonry Services
Not only do we specialize in masonry tuckpointing, but our team at Rockn-It Masonry is well-versed in a wide range of quality masonry installations, restorations, and repairs to elevate the look and feel of your home while boosting its structural integrity. From chimney repair to installation and beyond, rely on our team for exceptional work and reasonable tuckpointing costs.
Choose Rockn-It Masonry
When you need trust tuckpointing contractors, you need Rockn-It Masonry. Our professionals are backed by a track record of success, years of time-honored skill, and an unwavering dedication to quality work, ensuring our customers receive tuckpointing repair that exceeds their expectations, keeping their homes safe, high-performing, and beautiful for years to come.
Schedule Your Tuckpointing Services
If you're ready to restore the charm of your home's rock, look no further than the tuckpointing contractors at Rockn-It Masonry. Combining experience and a commitment to customer satisfaction, we can easily resolve minor to complex tuckpointing repair needs. Contact us today to schedule your consultation.